Unata: From Small Startup to Acquisition

Role: Director of Marketing & Director of Product Marketing
Unata is a Toronto-based enterprise software solution that provides grocery retailers with a comprehensive digital shopping experience.
In 2015, Unata was struggling to get noticed with retailers next to some very prominent competitors, and with only three clients, they weren't yet viewed as established or credible in the industry. I was brought onto the team to help the company gain more visibility with prospects, be seen in the industry as an innovative thought leader, and ultimately, sign more clients.
Over the next four years, I refined our product-market fit, updated the company's messaging to clearly address our prospects' needs, revamped our website twice, and implemented a content strategy that helped us connect with prospects during the research, consideration, and decision phases.
During that time, Unata brought on 10 new enterprise customers (all of whom were previously engaged with our main competitors), maintained profitability, and was acquired by San Francisco technology unicorn Instacart.
"Alexis would be a huge asset to any early-stage company looking to carve out their position in the market and make a strong first impression with prospects.
We worked with a number of freelance writers before hiring Alexis to lead our Marketing efforts, none of whom could quite get who we were and what we were trying to do. Alexis was able to get to the core of the company vision and distill it into positioning, messaging and well-written content that presented us as professional, reliable, and innovative to our Enterprise grocery prospects.
Alexis' work made closing deals a lot easier, and we were able to triple our client base during her tenure at Unata, ultimately leading to the acquisition of our company."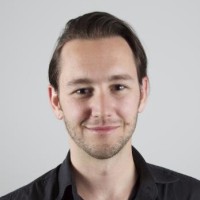 Chris Bryson, Unata Founder & CEO